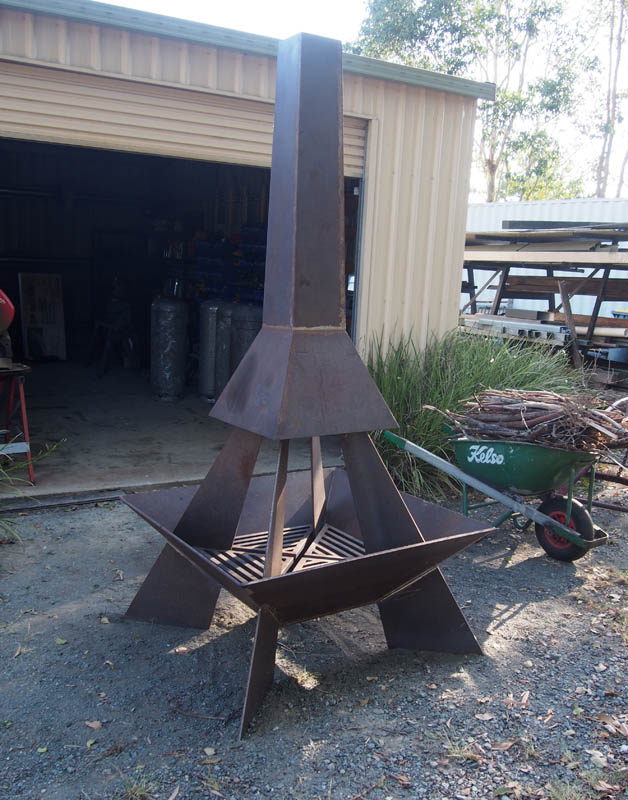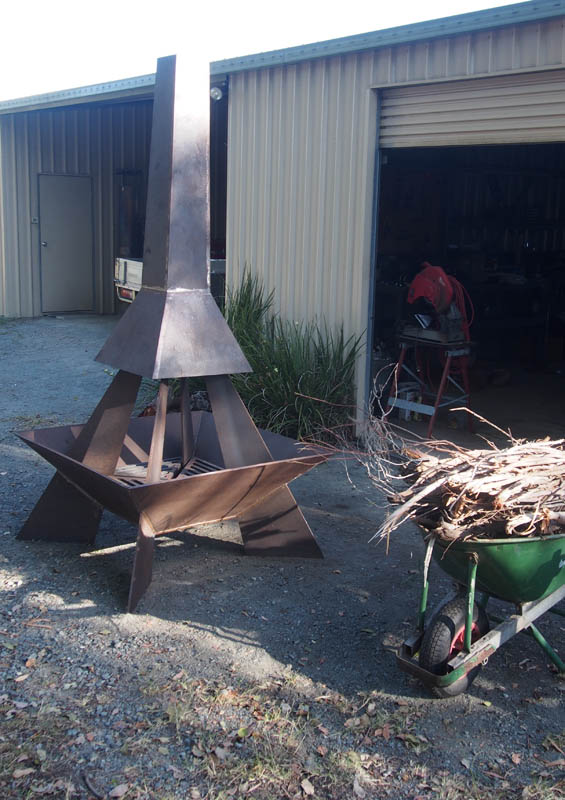 It's a one off artistic piece and my labor of love to get right. It's 2600mm high, 1200mm square. Bottom section is 10mm laser cut plate, floating grate made from 25mm solid welded bar. Flue/Spire is seamless welded 5mm laser cut plate.
$3000 aud ex Brisbane, Queensland
The fire dynamics of the design will draw fire up and it should have a meter of fine flame shooting from the top of the flue/spire.
First test fire was a total success.